Regent Community
Celebrating Phil & Polly Long
Tuesday, Apr 9, 2019 at 11:00AM - 1:00 PM PST
This event has now ended. Please view this page to see all our upcoming events.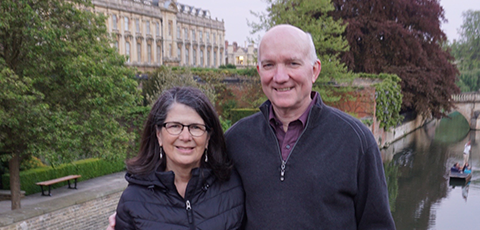 Dr. Phil Long is retiring this summer from his position as Regent Professor of Old Testament. He and Polly have been pillars of the Regent Community for the past 20 years, and we'll greatly miss having their warmth, scholarship, and good humour around the College.

Join us on Tuesday, April 9th to celebrate the remarkable chapter of Phil and Polly's lives they spent with us at Regent. Phil and Polly will be speaking in our 11 am chapel service, followed by remarks by President Jeff Greenman, and a time to pray they have a rich and fruitful next season.
After chapel we'll continue to celebrate in the Atrium with cake, beginning at around noon.
Read a short interview with Phil about his retirement here.
Location
Regent College
Parking
Paid parking available at Regent College and UBC