Public Lecture
Christianity, Colonialism, and Culture: The History and Historiography of Evangelicals and Missions in the Global South, c.1718–2018
Thursday, Nov 29, 2018 at 12:00PM - 1:00 PM PST
This event has now ended. Please view this page to see all our upcoming events.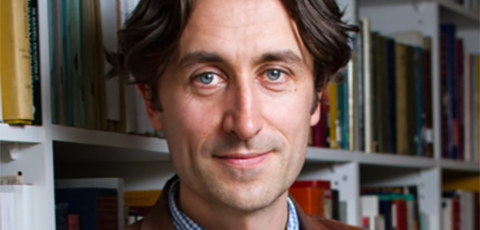 Join us for a lunchtime lecture with visiting scholar Michael Gladwin as he reexamines the history of evangelicals and mission in the Global South over recent centuries.
The story of evangelicals and mission in the Global South is one of extraordinary expansion and transformation: from a small movement with eighteenth-century European and transatlantic origins to a movement that has played a key role in establishing Christianity as the largest and most culturally diverse religion on the planet. In the first part of this lecture, Dr. Gladwin wants to show how and why this came about, with broad historical brushstrokes and with attention to the backdrop of modernity, European imperial expansion, and globalization. In the second part of the lecture, he will examine what historians have made of this complex story of religious and cultural transformation. Of particular interest is recent scholarship that has framed the history of Christianity in global terms, and which has challenged popular and scholarly caricatures of evangelical missionaries as cultural imperialists, racist patriarchal colonisers, or agents of a hegemonic globalizing capitalism.
Dr. Michael Gladwin is visiting scholar at Regent College for the 2018 fall and winter terms. He is Senior Lecturer in History at St. Mark's National Theological Centre, Charles Sturt University, in Canberra, where he teaches courses on the history of Christianity from Plato to NATO (early church history; the European Reformations; modern Christianity, western and global; Australian religious history; the philosophy of religious history; and advanced historical research methods). Michael's current research is focused on a monograph history of the Bible Society of Australia (Australia's oldest continuously running organization, founded in 1817), an edited monograph on the history of preaching and sermons in Australia, and articles on the religious and intellectual history of Australian war commemoration and civil society since 1914.

Location
Regent College, Room 100
Parking
Paid parking available at Regent College and UBC