Public Lecture
Rethinking the Kingdom of God, Christ's Ministry, and Christians' Transformation
Monday, May 17, 2021 at 7:30PM - 9:00 PM (Pacific Time)
This event has now ended. Please view this page to see all our upcoming events.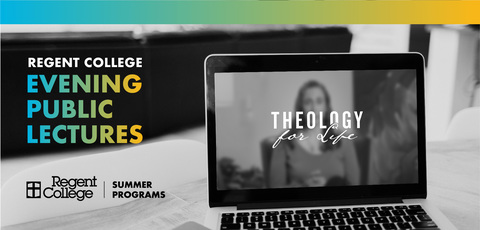 This pre-recorded video event will be available on this page starting at 7pm Pacific Time. Please check back at that time for a link to the video.
One of the highlights of Regent Summer Programs is our free Evening Public Lectures. This series always features a wide range of professors and topics, and this year is no exception. All lectures will be streamed online, so invite a friend and join us!
What is "the good news of the kingdom of God" that the Lord Jesus himself and the apostles proclaimed? This presentation engages the predominant view in evangelical scholarship and the counterproposal sketched by the philosopher Dallas Willard. We will examine both models for conceptual adequacy to the biblical presentation of salvation-history as a whole, and provide additional explication in the light of several key biblical passages and oft-neglected systematic-theological considerations. Finally, observations will be offered about the implications of the model propounded for the transformation of Christ's followers and their lives.
Dr. Elizabeth Sung is a systematic theologian and a spiritual director. She is Visiting Professor at Northeastern Seminary (Rochester, NY); Visiting Researcher at The University of Saint Mary of the Lake (Mundelein, IL); and Theologian-in-Residence at The InterVarsity Institute. In both academic and ministry contexts, she teaches theology to foster the lived reality of personal integrity and flourishing in Christ as the catalyst for missional living, in a framework that explicitly reconnects systematic theology to spiritual formation, moral transformation, and world service.
Dr. Sung will be teaching the course Race, Racism, and Christian Identity from June 21-25 as part of Regent's 2021 Summer Programs.
Watch the Lecture