Journey
Journey of Promise: From Glory to Glory
Tuesday, Mar 1, 2022 at 9:00 AM –Wednesday, Mar 16, 2022 at 6:00 PM (Local Time)
This event has now ended. Please view this page to see all our upcoming events.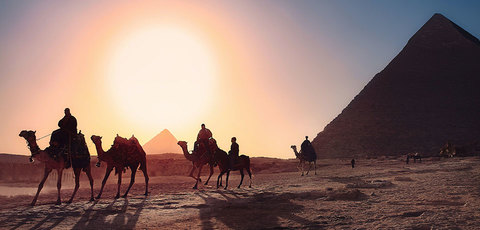 Take a life-changing journey through Israel, Egypt, and Palestine with Dr. Rikk Watts. This Regent College Travel Course, directed by Pastor Bronwyn Spilsbury and guided by Egyptologist Rania Magdy and archaeologist Dr. Yassi Paz, is available for personal enrichment or for credit toward a Regent degree.
Enter the world of the Bible. Study Scripture onsite, taught by experienced professors and expert guides. Enjoy a well-planned, enriched itinerary, organized for maximum impact and enjoyment. Experience Regent community amongst fellow travellers at eye-opening, interesting sites, with space for depth and reflection. Return to your community to share understanding of God's work through the ages. Throughout your trip, you'll enjoy great food, excellent accommodation and transportation, and top standards for health and safety.
Space is filling quickly! Register today: [email protected]