Alumni
Together at Midday
Wednesday, Jun 3, 2020 at 12:00PM - 12:45 PM PDT
This event has now ended. Please view this page to see all our upcoming events.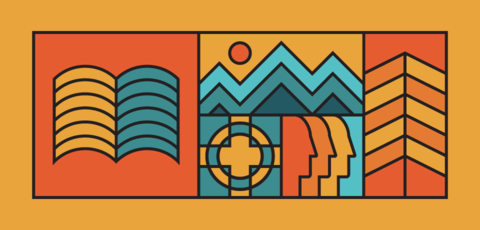 One of the hallmarks of Regent's Summer Programs is the opportunity to be together -- reflecting, discussing, sharing, praying -- and in the midst of doing so, to forge new relationships and to strengthen old ones. While we can't do so in person this year, we invite you to join us at midday on Wednesdays to engage with a short reflection from a current or former Regent faculty member, and then spend time in a breakout room discussing, reflecting, and getting to know one another. Together at Midday is open to our wide Regent community, so this is a lovely opportunity to get to know alumni, current students, and friends of the College. Feel free to eat your lunch while we are together.
This week, Darrell Johnson, Teaching Fellow at Regent College, joins us to share.
When You Look Out On the World What Do You See?
Not only in this present time of uncertainty and increasing upheaval, but even during "normal" times, focus is essential. On what do we fix our attention? About what do we allow ourselves to be preoccupied? So, when you look out on world right now, what do you see?
Together at Midday is free, but we request that you RSVP below to help us manage our time together well.
Please ensure you are running the latest version of Zoom.
Questions? Please email Christina at [email protected].
RSVP Form