WORKSHOP
Learning by Design: Effective Strategies for Teaching Adults
Saturday, May 26, 2018 at 9:00 AM – 4:00 PM (Pacific Time)
This event has now ended. Please view this page to see all our upcoming events.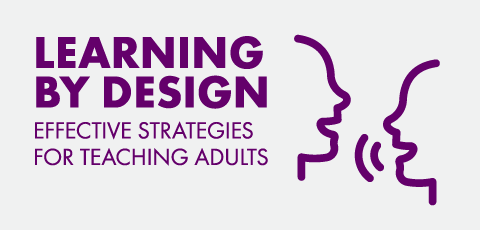 Effective teaching is more than good intentions. It requires effective design. This interactive workshop will introduce a learning-centered approach to teaching adults that is purposeful, engaging, and collaborative. More than another technique, this relational approach is grounded in how God has created people to learn, and maximizes the possibility of impact in the lives of the learners.
This workshop will benefit anyone seeking to enhance their ability to design and facilitate transformative adult learning experiences in their teaching (including Regent students, church leaders, adult Sunday School teachers, Bible study leaders, community group facilitators, and other ministry contexts). Participants will have the opportunity to create learning designs that are both meaningful and relevant to their learners.
Learning Objectives:
By the end of this workshop, you will have:
Analyzed six core principles of how adults learn, compared them to your experience as an adult learner, and used them in a practice learning design;
Distinguished between a learning-centered and teaching-centered approach;
Examined ways to teach holistically using three learning domains;
Used the 8 steps of design to create a session for your teaching ministry context;
Used the 4A model in writing learning tasks to maximize learning.
This event will be held on Saturday, May 26th from 9 am–4 pm in Room 100. Registration fee is $100. Space is limited, so please register now!
---
Registration
Register for the conference using the form below.
The workshop schedule will include a one hour lunch break, as well as breaks in the morning and afternoon.
NOTE: If you do not see the form, please click here.
---
Speaker
Dr. Rhonda McEwen will facilitate the workshop. Rhonda brings over 25 years of teaching experience and has taught and designed curricula for a wide diversity of adult learners in a variety of local and global educational contexts including higher/theological education, non-profit, cross-cultural mission, churches, and community organizations. Rhonda currently serves as a sessional instructor at Regent College.
Previously, Rhonda served as Asst. Dean of Curriculum and Teaching Excellence at Azusa Pacific University and Professor of Intercultural Education at Biola University. She has also taught at Wheaton Graduate School and Trinity International University. In addition to higher education, she has served in local, regional and global leadership roles with international faith-based organizations including the Chalmers Center for Economic Development and Food for the Hungry International. Rhonda is a certified teacher with Global Learning Partners and holds a PhD in Educational Studies from Trinity Evangelical Divinity School.
Location
Regent College, Room 100
Parking
Paid parking available