Journey
Follow the Lamb: In the Footsteps of John & Paul
Thursday, Jun 9, 2022 at 8:00AM - Saturday, Jun 25, 2022 at 6:00PM (Local Time)
This event has now ended. Please view this page to see all our upcoming events.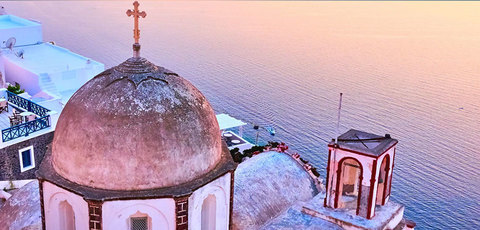 Journey to the Seven Churches and the World of Acts on this Bible Land Pilgrimage and Regent College Travel Course with Dr. Paul Spilsbury and Pastor Bronwyn Spilsbury. This trip through Turkey and Greece (complete with an Aegean Island cruise) may be taken for personal enrichment or for credit toward a Regent degree.
As we travel the world of the book of Acts, the letters of Paul, and the book of Revelation, we will listen anew for the Voice calling us to 'Follow the Lamb wherever he goes.' We will trace the travels of John and Paul to the ancient cities and islands of Greece and Asia Minor (Turkey), and as we take in the rugged beauty of this majestic land we will dive into the depths of what the Spirit was doing then and is doing now. For as they followed his Voice then, so we continue to do now.
Enter the world of the Bible. Study Scripture onsite, taught by experienced professors and expert guides. Enjoy a well-planned, enriched itinerary, organized for maximum impact and enjoyment. Experience Regent community amongst fellow travellers at eye-opening, interesting sites, with space for depth and reflection. Return to your community to share understanding of God's work through the ages.
Throughout your trip, you'll enjoy great food, excellent accommodation and transportation, and top standards for health and safety.

Space is filling! Register today: [email protected]