Bookstore
Book Launch for Dr. Bob Ekblad: The Beautiful Gate: Enter Jesus' Global Liberation Movement
Monday, Oct 16, 2017 at 7:30PM - 9:30 PM
This event has now ended. Please view this page to see all our upcoming events.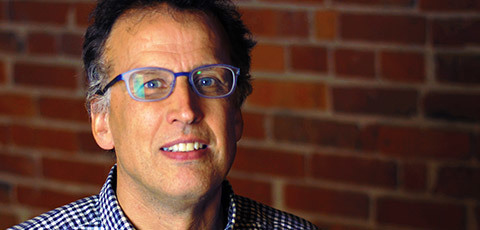 Join us in celebrating the release of Dr. Bob Ekblad's new book, The Beautiful Gate: Enter Jesus' Global Liberation Movement. The event will feature a lecture in the Regent College Chapel by Dr. Ekblad as well as a time to ask questions, meet the author, and get a book signed. The lecture is entitled, "Transforming Encounters at Today's Beautiful Gates: Re-visiting the First Miracle Story in Acts as a Paradigm for Holistic Mission."
The Beautiful Gate is the site of the first healing Jesus' disciples facilitate after Pentecost. Peter and John encounter a man lame from birth, disqualified and excluded outside the temple. In this prototype miracle, care for the poor and marginalized, respectful presence, relational connectedness, empowerment, and holistic healing in Jesus' name coalesce, freeing the man to move through the gate, into the company of those who had previously excluded him. Once inside, the apostles offer a prophetic challenge, calling people to confession, repentance, and conversion. We are sent out to join Jesus in his global liberation movement. Let's explore what this looked like then and what it means for now.
Bob Ekblad is Founder and General Director of Tierra Nueva and The People's Seminary in Burlington, Washington. He holds a ThD in Old Testament from the Institut Protestant de Theologie in Montpellier, France. He has served as Sessional Lecturer for many years at Regent College, and currently teaches at The Seattle School of Theology and Psychology and Westminster Theological Centre in the UK. He is the author of Reading the Bible with the Damned and A New Christian Manifesto: Pledging Allegiance to the Kingdom of God.
Location
Regent College Chapel