Special
Lunchtime Concert: Sheree Plett
Thursday, Jul 11, 2013 at 12:00 PM – 1:00 PM (Pacific Time)
This event has now ended. Please view this page to see all our upcoming events.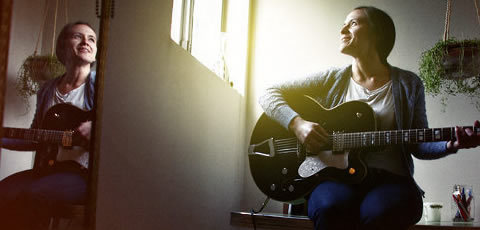 Sheree Plett is a Vancouver based singer-songwriter. Her timeless voice and songs will put an old fashioned swagger in your step. Sook Yin Lee, CBC Radio host of DNTO, remarked that Plett is "Far above and beyond the average 'Girl with the Guitar.'" Having completed four full-length albums, two Christmas albums, and published a children's book based on of one of her latest songs, Plett continues to stay very busy. In addition to her career, she is also a mother of two.
Cost
Our lunchtime concerts are free, so come and join us!