Regent Community
"Between a Shoe and the Roof" Film Screening
Wednesday, Mar 13, 2019 at 12:00 PM – 1:15 PM (Pacific Time)
This event has now ended. Please view this page to see all our upcoming events.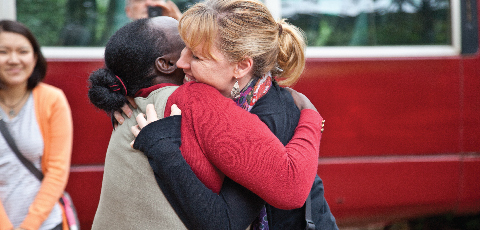 Journey with an international team of Regent College students as they travel with Professor Diane Stinton to Nairobi, Kenya to explore one pressing question: "How do we live in that challenging place where the gospel and culture meet?"
Produced by Theran Knighton-Fitt and Melanie Brown, the new documentary film offers a glimpse into the many different cultural expressions of the gospel of Christ throughout the world. Regent College students both eagerly and hesitantly enter a new cultural setting and learn to truly listen to African Christians express their faith in Christ—as it is shaped by their own context. As they re-examine their own cultural identities, the students come to a new realization of what it means to follow a God who meets us where we are, yet calls us to participate in the Holy Spirit's work among the worldwide body of believers.
This film screening event will be hosted by Diane Stinton.
Location
Regent College - Room 230