Summer Activites
Challenges for the Evangelical Church in America's Political Climate
Wednesday, Jul 12, 2017 at 12:00PM - 12:45 PM
This event has now ended. Please view this page to see all our upcoming events.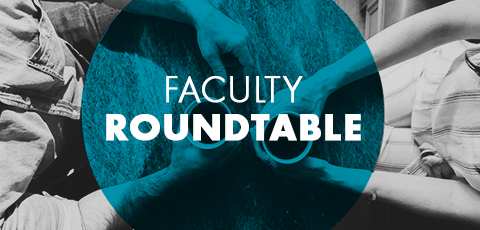 Faculty Roundtable is a time to get to know members of the teaching team at Regent College—full-time faculty, visiting professors, and friends.
This week's discussion features Dr. George Marsden and Dr. George Allen on the challenges to the Evangelical Church in America's political climate. The event will be hosted by Dr. Jeff Greenman, President of Regent College.
Dr. George Marsden is Professor Emeritus at the University of Notre Dame. He is teaching Jonathan Edwards & C.S. Lewis: Different Guides, Same Faith. Dr. Michael Allen is Associate Professor of Systematic and Historical Theology at Reformed Theological Seminary in Orlando. He is teaching Reformation Theology After the Revolution at Regent this summer.
You are invited to bring your lunch and join us in Room 100 for a lively discussion.
Location
Room 100, Regent College