Regent Community
Godspeed Film Screening
Thursday, May 11, 2017 at 4:30 PM – 6:00 PM (Pacific Time)
This event has now ended. Please view this page to see all our upcoming events.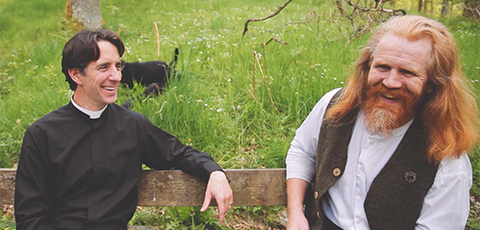 What happens when a city boy with a pocket full of sermons lands in a Scottish parish?
In this half hour film, Matt Canlis invites us into the story of how his intention to bring a village parish up to speed became an education in repentance and rest, as his parishioners taught him to live at "the pace of being known." Experiencing Matt's encounter with this alternative pace, God speed, provides an opportunity for fresh insight and reflection.
Matt Canlis is a Regent College alumnus (M.Div), also holding a degree in Theology (M.Lit) from the University of St. Andrew's, and in History from the University of Washington (BA). Matt is an ordained minister in the Church of Scotland and currently serves at Trinity Church in Wenatchee, WA, with his wife Julie.
Join us for this film viewing, followed by a Q & A with the film's creator, Matt Canlis.
The event will be hosted by Dr. Ross Hastings in connection with the Pastors and Leaders Conference 2017—non-conference attendees are welcome!
Tickets available online and at the door— $5.
The ticket fee will waived for registered conference attendees.