Regent Community
Book Launch for Planted: A Story of Creation, Calling, and Community by Leah Kostamo
Saturday, Sep 21, 2013 at 7:00PM - 9:00 PM
This event has now ended. Please view this page to see all our upcoming events.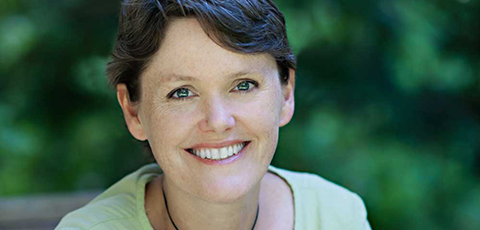 You are invited to join us for the launch of Leah Kostamo's new book, Planted: A Story of Creation, Calling, and Community.
Come and enjoy a book signing with Leah, live music featuring Ryan McAllister, and refreshments.
Planted tells the story of A Rocha's beginnings, journeying with Leah and the A Rocha team through the early formation and growth of their shared vision. Unfolding a joyful vision of gratitude and stewardship, Planted offers fresh perspective and rich insights into Creation, calling, and community.
Leah Kostamo is a storyteller and an earthkeeper. She is the Co-founder of A Rocha, a Christian environmental organization, and currently serves as A Rocha's Communications Director.
We hope you can join us to celebrate the launch of Leah's valuable and enriching book.
Endorsement from Eugene Peterson:
"When I sat down to read Planted, I intended to read for twenty minutes and then go back to working on my own manuscript. But there was to be no other work that day. Five hours later I turned the last page with a sense that I was participating in the remarkable story of people who ventured into seriously caring for creation... This is a book full of good stories told by a good storyteller. Instead of making a pitch or sermon or propagandistic tract on creation care, Leah has woven everything into a narrative, a story with characters and movement and relationship, and Jesus."
— Eugene H. Peterson (from the Foreword)
See A Rocha's feature on the story of Planted: A Story of Creation, Calling, and Community.
Book available for purchase.
Location
Regent College, Vancouver