Academic
When Should Christians Break Stuff? Passing from the Image to the Prototype
Friday, Feb 24, 2017 at 7:00PM - 9:00 PM (Pacific Time)
This event has now ended. Please view this page to see all our upcoming events.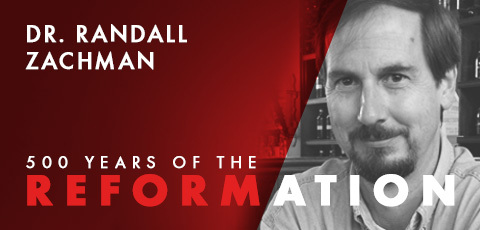 We welcome you to join us as world renowned scholar of the Reformation, Dr. Randall Zachman, examines a range of positions on the use of images in the worship, life, and piety of the Sixteenth Century. Dr. Zachman will explore the historical positions, and propose ways in which this Reformation debate may inform and enrich our deployment of the arts for faith and life in our own time.
After Dr. Zachman's paper presentation, a panel with a member from each of the theological colleges in the consortium at UBC (Regent, St. Mark's, Carey College and VST) will respond.
Panelists are as follows:
Dr. Iwan Russell-Jones, Eugene and Jan Peterson Associate Professor of Theology and the Arts, Regent College
Dr. Axel Schoeber, Associate Professor of Supervised Ministry Director of the Mentored Ministry, Carey College
Rabbi Dr. Laura Duhan Kaplan, Director of Inter-religious Studies and Professor of Jewish Studies, Vancouver School of Theology (VST)
Dr. Paul Burns, Dean of Liberal Arts for Corpus Christi College, St. Mark's Corpus Christi
We welcome you to join us for this free event. The event is presented by VST in partnership with Regent College. It takes place as part of Regent College's "500 Years of the Reformation," a yearlong commemoration, featuring panels, courses, and public lectures on the theme of the Reformation.