Public Lecture
"Loving Later Life: Why Aging Matters for Life and Spirituality"
Tuesday, May 3, 2016 at 7:30PM - 9:00 PM (Pacific Time)
This event has now ended. Please view this page to see all our upcoming events.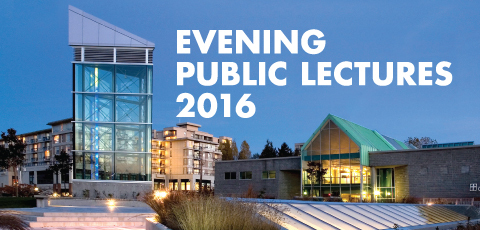 Please note this lectures is being held on a Tuesday evening, May 3, rather than the regular Monday/Wednesday schedule.
This lecture is part of our Summer Lecture 2016 series.

R. Paul Stevens delves into matters of calling, spirituality, and legacy in retirement, showing that we must continue to discern our vocation as we grow older in order to remain meaningfully engaged for the rest of our lives. He reframes retirement as a time of continued calling and productivity and points to biblical wisdom that can help us redefine aging as an extraordinarily fruitful season of life.
Dr. Stevens has been a pastor for 20 years (Montreal and Vancouver), a student counselor with IVCF, a business person (Habitat Woodcraft) and a professor in an interdisciplinary theological college for the whole people of God. From 1999 until 2005 Paul was the David J. Brown Family Professor of Marketplace Theology and Leadership at Regent College, Vancouver, BC. His mission is to empower ordinary people to integrate their faith and life from Monday to Sunday. He does this through teaching, coaching, advocating and publishing.
Dr. Stevens will be teaching the course "Church & Marketplace: Struggle or Synergy" from May 4 - 6 and the course "Taking Your Soul to Work" from July 11 - 15 as part of our 2016 summer programs. Learn more at rgnt.net/summer.
Location
Regent College Chapel