Public Lecture
"What Can Evangelicals Learn from Catholics?"
Monday, Jun 6, 2016 at 7:30PM - 9:00 PM (Pacific Time)
This event has now ended. Please view this page to see all our upcoming events.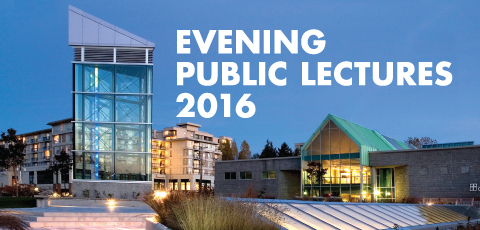 The work of ecumenism in our generation will include looking at the ways in which those within one Christian tradition can find wisdom and new learnings from those within other traditions. What we come to see is that we are all enriched when we learn to draw on these insights and perspectives and see central elements of the Christian faith through a different lens, perhaps. This lecture will be somewhat autobiographical as the speaker acknowledges his own indebtedness to the wisdom of the Catholic spiritual and theological tradition.

This lecture is part of our Summer Lecture 2016 series.
Gordon T. Smith is the President of Ambrose University and Seminary. He previously served full-time with the Regent faculty as the Academic Dean. He is an ordained minister with the Christian and Missionary Alliance. Dr. Smith is the author of a number of books, including Transforming Conversion: Rethinking the Language and Contours of Christian Initiation (Baker Academic, 2010).
Dr. Smith will be teaching the class "Meaning of the Sacraments" from June 6-10 as part of our 2016 Summer Programs. Learn more at rgnt.net/summer.
Location
Regent College Chapel