ARTS (IPIAT)
George MacDonald's "The Light Princess": An Artistic and Theological Exploration of a Fairy Tale
Friday, Feb 7, 2014 at 7:00 PM – 9:30 PM (Pacific Time)
This event has now ended. Please view this page to see all our upcoming events.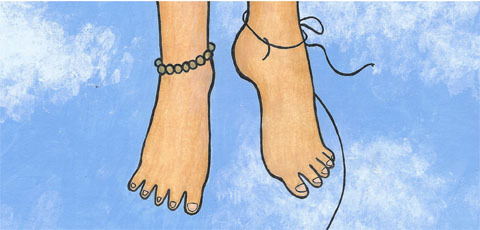 Have you ever thought about the theology of fairy tales? One in particular might have more to say about Christian transformation than you might think. Megan Fraser's IPIAT presentation considers "The Light Princess" by Victorian novelist George MacDonald, both artistically and theologically, in light of the gravity and levity at work within this surprisingly theological fairy tale. Following a presentation in the chapel, original illustrations will be exhibited together with many of the draft sketches used to develop and discern this particular envisioning of Fairyland.
About the artist
Born in Scotland like George MacDonald, Megan began her MA at Regent College in 2010. A self-taught artist, she is a lover of fairytales—and has been amazed at how much theology you can find in them, once you start to look.