Arts
Women of Substance
Thursday, Feb 27, 2014 at 4:30PM - Thursday, Mar 27, 2014 at 4:30PM (Pacific Time)
This event has now ended. Please view this page to see all our upcoming events.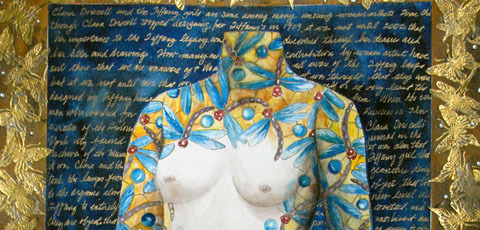 March 8th is International Women's Day and is the one time of the year that we focus on the accomplishments of women. Women of Substance is an exhibition by Sharalee Regehr, dedicated to honouring women who have made incredible contributions to society and history. This body of work contains hundreds of paintings and represents over ten years of exploration. Using modern images, she juxtaposes colours and text reminiscent of medieval manuscripts and tapestries while addressing current issues. She is honoured to be able to share some of these visual stories with you at this meaningful time of year.
Join us for the opening reception on Thursday, Feb 27 from 4:30-7:30 pm.
Location
Regent College Lookout Gallery