Public Lecture
Poetry and Prayer: A Mutual Inspiration
Monday, Jul 20, 2020 at 7:30 PM – 9:00 PM (Pacific Time)
This event has now ended. Please view this page to see all our upcoming events.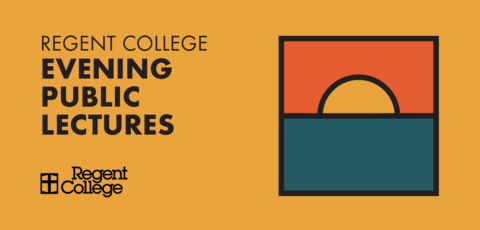 Our free summer Evening Public Lectures feature a wide range of professors, both guests and Regent regulars. Enjoy delving deep into a pressing issue with a wise guide; then brave the mic to ask your burning question. Better (and cheaper) than a night at the movies.
Due to closure of the College related to Covid-19, all of our Summer 2020 lectures will be streamed online.
Lecture Description: In this lecture I will explore how poetry and prayer can inform and inspire one another. I will draw specifically on the example of George Herbert's poem Prayer—the way it has inspired other poetry and guided many in their prayer lives.
Malcolm Guite is the Chaplain of Girton College, Cambridge. He teaches for the Divinity Faculty in Cambridge and lectures widely in England and North America on Theology and Literature. His publications include What do Christians Believe? (Granta 2006); Faith, Hope and Poetry (Ashgate 2010, paperback 2012); Sounding the Seasons: Seventy Sonnets for the Christian Year (Canterbury 2012); The Singing Bowl: Collected Poems (Canterbury 2013); Waiting on the Word (Canterbury 2015); and Parable and Paradox (Canterbury 2016).
Dr. Guite will be teaching the course Poetic Meditations on the Teachings of Jesus from July 20–24, 2020 as part of our 2020 Summer Programs.
*Note: This lecture was pre-recorded. The link will go live at 7:30pm PDT on July 20. If you click the link prior to that time you will receive an error message.