Off-Campus
UCCF: The Christian Unions Forum
Monday, Sep 2, 2013 at 9:00AM - Friday, Sep 6, 2013 at 12:00PM
This event has now ended. Please view this page to see all our upcoming events.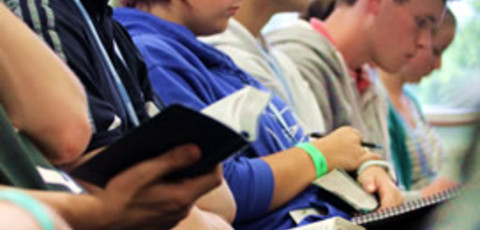 John Hall, Admissions Counsellor extraordinaire, is hosting a booth at UCCF, a training camp for young people wanting to be involved in university campus ministry. This year's forum is located in camping country in Shropshire, England. If you're in the area and/or attending the forum and would like to know more about Regent College, John would love to chat with you.
John will also be in London for four days, August 28-31, so feel free to contact him to set up a coffee and have your Regent questions answered: jhall@regent-college.edu
During the course of the week, Christian students from across Britain will worship together and be trained and equipped to lead Christian student witness on university campuses. This diverse group of students include members from Christian Unions, Christians in Sport, Lawyers Christian Fellowship and Christian Medical Fellowship.
Location
Shropshire, England