Off-Campus
Momentum Summer 2013
Friday, Aug 23, 2013 at 7:00PM - Tuesday, Aug 27, 2013 at 12:00PM
This event has now ended. Please view this page to see all our upcoming events.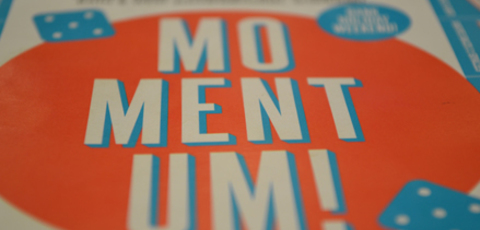 John Hall, Admissions Counsellor extraordinaire, is hosting a booth at Momentum, a young adult conference in England at the end of August. If you're within driving distance of Bath (which, let's be honest, everyone on the island is!) and want to know more about Regent College, or are an alumnus of Regent who is missing Vancouver, he would love to chat with you.
John will also be in London for four days, August 28-31, so feel free to contact him to set up a coffee and have your Regent questions answered: jhall@regent-college.edu
Momentum tackles the big issues which fill the lives of students or twenty/thirty somethings, and creates a space to work out what it means to live for Jesus in university and the workplace. Seminars cover everything from handling money to sex and relationships; working out God's calling on your life, to dealing with stuff when it doesn't go how you'd planned.
Momentum seeks to invite God again into the busyness and mess of our lives; to wrestle with the big and small issues, to be challenged and inspired and to take time and space to hang out with Him and with each other.
Location
Bath and West Showground, Shepton Mallet, Bath, BA4 6QN, United Kingdom