The Marketplace Institute
Towards An Inclusive Gospel Politics of Love
Tuesday, Mar 26, 2013 at 4:00PM - 5:30 PM PST
This event has now ended. Please view this page to see all our upcoming events.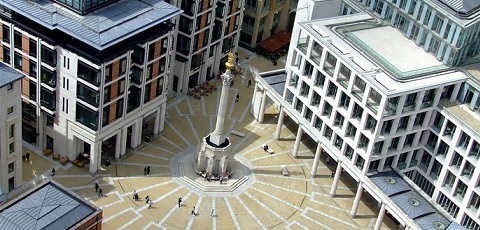 The Marketplace Institute is excited to offer a free public theology seminar featuring Roger Haydon Mitchell, from University of Lancaster, discussing the themes of his fascinating recent book: CHURCH, GOSPEL, & EMPIRE: How the Politics of Sovereignty Impregnated the West.
Dr. Mitchell will address the dislocation of the church and theology from the cultural mainstream and attempts to recover its counterpolitical voice. He locates the dislocation in an early betrayal and complicity of the church's founding principles with the prevailing politics of sovereignty and empire that has continued to this day. For a more effective contemporary political intervention now, Dr. Haydon proposes an innovative christological configuration of self-giving love (kenosis) that provides a re-imagining of the divine distinct from its implication with imperial sovereignty – an inclusive gospel politics of love.
It will be a fascinating and lively seminar and we invite you to join us in listening to Dr. Haydon and engaging in lively discussion.
Roger Haydon Mitchell directs a charitable trust that advises the church on negotiating social change. He is a honorary research fellow and the external partnerships coordinator for the Richardson Institute for Peace Studies in the Politics, Philosophy and Religion (PPR) at the University of Lancaster. He is a member of the Society for the Study of Theology.
Location
Regent College, Room 100