Public Lecture
The Missing Piece: Can You Be an Effective Leader Without Being Entrepreneurial?
Monday, Jun 10, 2013 at 7:30PM - 9:30 PM PDT
This event has now ended. Please view this page to see all our upcoming events.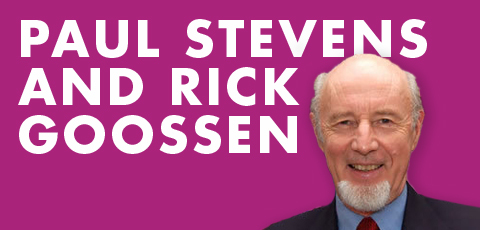 This lecture by the two authors of Entrepreneurial Leadership: Find Your Calling, Making a Difference (IVP) will explore the critical importance and deep sources of entrepreneurship and innovation for business, not-for-profits, and churches.
Paul Stevens's primary focus in teaching and writing has been, and remains, equipping the whole people of God for leadership, empowering them to integrate their faith and life from Monday to Sunday. Dr. Stevens joined the Regent faculty in 1987 and was named Professor Emeritus of Marketplace Theology in 2005; he continues to teach courses regularly at Regent. Read his full bio.
Rick Goosen is Strategic Advisor and Relationship Manager at the Canadian Christian organization, Covenant Family Wealth Advisors, which provides multi-faceted financial counsel to entrepreneurs and family business owners. Read his full bio.
Join us for this free Evening Public Lecture. Our lectures tend to draw large crowds, so plan to arrive early for a good seat.
Paul Stevens and Rick Goossen will also be teaching a Summer School course called "The Soul of Innovation: Entrepreneurial Leadership in Churches, Not-for-profits and Business"
Location
Regent College Chapel