Bookstore
Roger Scruton on Beauty
Sunday, May 5, 2013 at 7:00PM - 9:00 PM (Pacific Time)
This event has now ended. Please view this page to see all our upcoming events.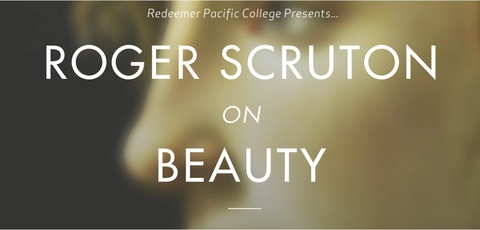 The lecture by Roger Scruton will be followed by audience Q & A and then a book signing.
"People need beauty. They need the sense of being at home in their world, and being in communication with other souls," writes the world-famous philosopher Roger Scruton.
"In so many areas of modern life—in pop music, in television and cinema, in language and literature—beauty is being displaced by raucous and attention-grabbing cliches," laments Scruton. "We are being torn out of ourselves by the loud and insolent gestures of people who want to seize our attention but to give nothing in return for it."
Read the full article here.
Roger Scruton is currently visiting professor in the School of Philosophical, Anthropological and Film Studies at the University of St Andrews where he teaches every spring term. He is also visiting professor in Philosophy at the University of Oxford, leading a graduate seminar during the autumn term. He is also a senior fellow at the Ethics and Public Policy Center in Washington and a contributing editor to The New Atlantis.
This event is presented by Redeemer Pacific College, in conjunction with the Regent College Bookstore.
TICKETS
Tickets are $15 and can be purchased through the Regent Bookstore:
[email protected]
604.228. 1820 (toll-free in North America 1.800.334.3279)
Location
Regent College Chapel, 5800 University Blvd, UBC Campus, Vancouver
More Information