Alumni
Together at Midday
Wednesday, May 20, 2020 at 12:00PM - 12:45 PM PDT
This event has now ended. Please view this page to see all our upcoming events.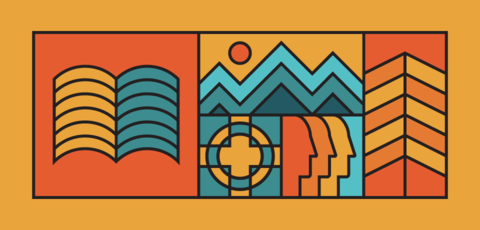 One of the hallmarks of Regent's Summer Programs is the opportunity to be together -- reflecting, discussing, sharing, praying -- and in the midst of doing so, to forge new relationships and strengthen old ones. While we can't do so in person this year, we invite you to join us at midday on Wednesdays to engage with a short reflection from a current or former Regent faculty member, and then spend time in a breakout room discussing, reflecting, and getting to know one another. Together at Midday is open to our wide Regent community, so this is a lovely opportunity to get to know alumni, current students, and friends of the College. Feel free to eat your lunch while we are together.
This week, Dr. Bruce Hindmarsh, James M. Houston Professor of Spiritual Theology and Professor of the History of Christianity at Regent College, joins us to share.
"This plague examines the minds of the human race": Considering the Coronavirus as a Time of Testing
The early church described pandemics as a time of testing. Scripture has much to say about how we are to respond to a season of testing, with its dangers and opportunities. We will look at six biblical exhortations to keep us on track, concluding with a practice of prayer that can help to sustain us in whatever lies ahead.
Together at Midday is free, but we request that you RSVP below to help us manage our time together well.
Join via Zoom
Please ensure you are running the latest version of Zoom.
Questions? Please email Christina at [email protected].
RSVP Form