ARTS (IPIAT)
A Beauty Eclipsed
Wednesday, Apr 19, 2023 at 4:00PM - Wednesday, May 10, 2023 at 12:00PM (Pacific Time)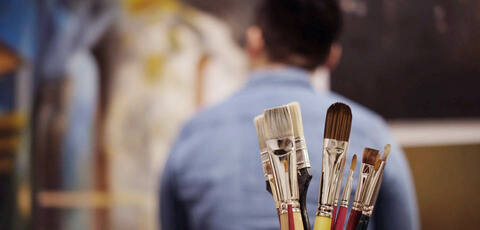 A Beauty Eclipsed
Daniel Du
April 19–May 10, 2023

Join us on April 19 from 4 to 7 pm for the opening reception for artist Daniel Du's exhibition A Beauty Eclipsed.
Daniel Du's A Beauty Eclipsed captures the tension between our longing for order against the pressing realities of life. By juxtaposing the intimate with the public, the sacred against the profane, the obscuring of beauty with the grotesque, and the depiction of hurried living versus slow ritual, Daniel aims to evoke wonder and curiosity through his art over these everyday mysteries.
Drawing from his life in China, the United States, and now Canada, Daniel constructs the illusion of three-dimensional landscapes within still life in oil and plays with light and shadow to draw the viewer into impossible spaces.
For more information on this exhibit, please contact Gallery Curator, Abby Boggs.
ABOUT THE ARTIST
Daniel Du is an artist based in Vancouver, BC. Daniel got his BFA at the University of Texas, has continued to develop his technique and craft at the Arts Students League of New York, and has completed an atelier program at the Sumpter Academy of Art in Portland OR. With stints in Texas, New York, and Oregon, Daniel has shown his work around the country with various organizations and artist collectives.
Currently pursuing graduate studies at Regent College in Vancouver, Daniel is interested in how different cultures and contexts affect people's perspectives and outlooks on the world. His paintings highlight snapshots of life from these different vantage points while exploring the commonalities of the human experience. A Beauty Eclipsed is Daniel's Integrative Project in the Arts and Theology (IPIAT).
---
The Dal Schindell Gallery is located at Regent College, which sits on the traditional, ancestral, unceded territory of the xʷməθkʷəy̓əm (Musqueam) First Nation.
Location
The Dal Schindell Gallery at Regent College, 5800 University Boulevard, Vancouver, BC V6T 2E4
Parking
Paid parking available at Regent College and UBC
More Information