Faculty Travels
Alumni Gathering in Auckland, NZ
Thursday, Feb 9, 2023 at 7:00PM - 9:00 PM (Local Time)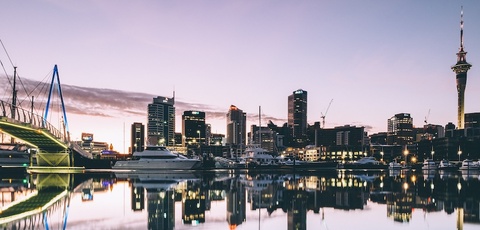 President Jeff Greenman in Auckland
Join Regent President Jeff Greenman for an alumni gathering in Auckland. If you're an alum or friend of Regent residing in the Auckland area—or, like Jeff, will be visiting the city—you are invited to gather for some wonderfully Regent desserts and fellowship.
When: February 9 at 7 pm
Where: The Community of Saint Luke, Remuera Newmarket, Courtyard Room (130 Remuera Road, Remuera, Auckland 1050)

RSVP
Please RSVP to let us know you're coming, or contact us if you have questions.
NOTE: Jeff will also be in Wellington (on February 8). View this page for more details on the Wellington gathering.
Help us spread the word if you know of other Regent alumi who'd be interested in this event. Jeff would love to see you.
*To view the video, first expand it by clicking on the arrow in the top right corner.