Public Lecture
Old Testament Worship and the Ministry of Jesus
Saturday, Feb 4, 2023 at 10:00AM - 2:00 PM (Pacific Time)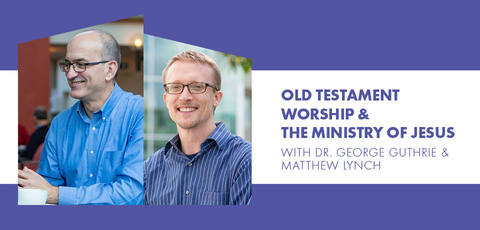 Old Testament Worship and the Ministry of Jesus
A Workshop by George Guthrie and Matthew Lynch

Come explore the richness of the biblical story with Regent faculty. Join George Guthrie (Professor of New Testament) and Matthew Lynch (Associate Professor of Old Testament) for this one-day workshop in Victoria as they explore the interplay between Old Testament worship and the ministry of Jesus.
Date: Saturday, February 4, 2023
Time: 10 am–2 pm (Pacific Time)
Location: Shelbourne Street Church of Christ (3460 Shelbourne St., Victoria, BC V8P 4G5)
Suggested Donation: $40
WORKSHOP HOSTS
Dr. George Guthrie is Professor of New Testament at Regent College and a highly sought-after lecturer, who has taught across North America, as well as in East Asia, the United Kingdom, Germany, South Africa, and Israel. Before coming to Regent in 2018, he taught for 28 years at Union University in Jackson, Tennessee, where he served as the Benjamin W. Perry Professor of Bible and Fellow in the Ryan Center for Biblical Studies.
Dr. Matthew Lynch is Associate Professor of Old Testament at Regent College. Mat spent the final year of his doctoral studies in Göttingen, Germany, remaining there as a postdoctoral researcher for another year following the completion of his PhD. He was subsequently hired at the Westminster Theological Centre in the UK, serving for seven years there in roles including Dean of Studies, Academic Dean, and Lecturer in Old Testament.
REGISTER
Registration is required to attend. Please register
here.
for this event.
QUESTIONS?
Please
email us
with any questions.