Public Lecture
Euthanasia in Canada: Progress or Runaway Train?
Thursday, Feb 2, 2023 at 7:00PM - 9:00 PM (Pacific Time)
This event has now ended. Please view this page to see all our upcoming events.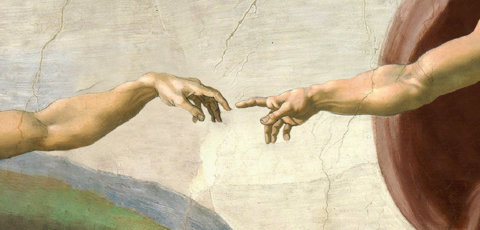 Euthanasia in Canada: Progress or Runaway Train?
A LECTURE AND PANEL DISCUSSION
REGENT COLLEGE CHAPEL
The latest policy developments in Canada's euthanasia laws are cause for serious ethical concern. Join Dr. Brian Bird, Assistant Professor at UBC's Allard School of Law to discover why—and get a broad overview of the history of euthanasia in Canada. Following the lecture, hear from panelists who will discuss how worrying trends over MAID (Medical Assistance in Dying) are impacting sectors in our community and our ability to safeguard them.
This event will be held on campus at the Regent College Chapel as well as online at rgnt.net/live.
ABOUT THE SPEAKERS

Dr. Brian Bird's primary research interests are constitutional law and theory, interactions between courts and legislatures, jurisprudence, philosophy of law, legal history, and bills of rights. Before joining Allard Law, Brian was a postdoctoral research fellow at Princeton University in the James Madison Program in American Ideals and Institutions. At Princeton, Brian was also a lecturer in Politics.
Brian's academic writing has appeared in venues such as the Dalhousie Law Journal, Cambridge Law Review, Alberta Law Review, Supreme Court Law Review, and Manitoba Law Journal. He is co-editor of The Forgotten Fundamental Freedoms of the Charter (2020, LexisNexis Canada). Brian's writing on current affairs has appeared in a variety of media outlets.
---

Dr. Williard Johnston is a seasoned family physician. He has practiced in the Vancouver area for over thirty years. He is also the former chair of the Euthanasia Prevention Coalition.
---
The Rev. Dr. Andrew P.W. Bennett is Program Director, Faith Communities at Cardus. He is an ordained deacon in the Ukrainian Greek-Catholic Church in the Eparchy (Diocese) of Toronto and Eastern Canada.
A champion of religious freedom domestically and internationally, Fr. Deacon Andrew served as Canada's first Ambassador for Religious Freedom and led Global Affairs Canada's Office of Religious Freedom from 2013 to 2016. He simultaneously served as Canada's Head of Delegation to the International Holocaust Remembrance Alliance, a 31-country body which leads international efforts in Holocaust education, research, and remembrance.
---

Neil Belanger is Chief Executive Officer of Indigenous Disability Canada (IDC) and the Executive Director of the B.C. Aboriginal Network on Disability Society (BCANDS)
---
ABOUT THE CENTRE
The Houston Centre for Humanity and the Common Good (CHCG) is a five-year initiative of Regent College, grounded in Dr. James M. Houston's comprehensive vision of integrative scholarship. The Houston Centre fosters interdisciplinary and interreligious dialogue on the central question of the late-modern world: what does it mean to be human? Inviting a range of philosophical perspectives through collaboration with the University of British Columbia and other institutions, the Centre explores a holistic understanding of humanity that accounts for the unique social, political, and theological issues of our time. Comprising a community of leading scholars, the Centre generates dialogue across disciplines—theology, philosophy, biology, cognitive science, political studies, and more—in order to navigate the mystery of the human person. Through public lectures, seminars, and a variety of publications, the Houston Centre helps others engage theological questions of humanity for the common good.
Location
Regent College, 5800 University Boulevard, Vancouver, BC V6T 2E4