Tour
This Sceptred Isle: A Poetry Journey into the Heart of England
Monday, Aug 7, 2023 at 8:00 AM –Sunday, Aug 20, 2023 at 11:00 PM (Local Time)
This event has now ended. Please view this page to see all our upcoming events.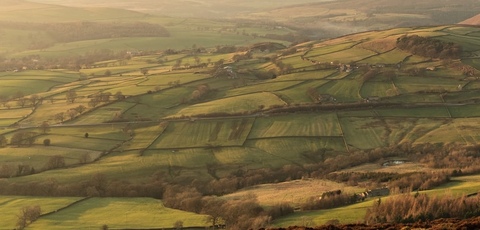 Thank you for your interest. This travel course is now full, and a waitlist has been established.
From Chaucer to Shakespeare, to Wordsworth, Coleridge, and Keats, the landscape and history of England has inspired its greatest poets.
Come and read the poems in the places that gave them birth.
As you embark on this extraordinary journey through England with Professor Malcolm Guite and travel director Bronwyn Spilsbury, you will:
Sip tea in Grantchester Meadows.
Explore bookshops in Hay-on-Wye.
Spend nights in Bath with Jane Austen's literary heritage.
Go to the Lake District, to York, to Cambridge and Oxford, and of course to the Globe Theatre in London . . . and much more.
Note that these details are subject to change. For the latest information, and to secure your spot on the tour, be sure to visit pilgrimway.ca
Note: To explore the credit options available with this course, email Regent College Registrar James Smoker at [email protected].