Faculty Travels
Does Everything Really Happen for a Reason?
Tuesday, Nov 1, 2022 at 7:00PM - 8:30 PM (Local Time)
This event has now ended. Please view this page to see all our upcoming events.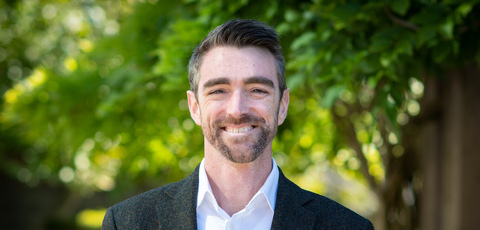 Join Regent College at Coquitlam Alliance Church for "Does Everything Really Happen for a Reason?" with Professor David Robinson. This talk is hosted as part of Coquitlam Alliance Church's Tuesday night series, Ten Hard Questions.
When: Tuesday, Nov 1 from 7–8:30 pm (Pacific Time)
Where: Coquitlam Alliance Church (Mariner Campus) at 2601 Spuraway Ave, Coquitlam
NO REGISTRATION REQUIRED
There is no need to register for this event. Simply show up! Please contact [email protected] if you have questions about attending or need help accessing the Zoom link.
Online Access
Not able to make it in person? Visit Coquitlam Alliance Church's Events Calendar and click on "Tuesday Night Class" to access a Zoom link for this event.
ABOUT TEN HARD QUESTIONS
Christianity is the most widespread religion in the world. Its explosive growth in the Global South is one of the most important developments in the past century. In the secular West, however, Christianity seems to be in decline. Christianity is increasingly perceived as a dangerous idea with dangerous implications. In this class, we will be considering ten of the toughest questions that keep people from considering faith in Jesus Christ. Whether you have been a Christian for a long time, or are just beginning to ask questions about Christianity, this class is for you.
ABOUT DAVID ROBINSON
Dr. David Robinson teaches Marketplace Theology and directs the Master of Arts in Leadership, Theology, and Society (MALTS). His current research focuses on the theological ethics of human work as well as approaches to sustainability (personal, corporate, and environmental). His previous research focused on modern philosophical and theological accounts of the self in society, including church-state relations. David is the author of Christ and Revelatory Community in Bonhoeffer's Reception of Hegel (Mohr Siebeck, 2018). He has also published articles in Modern Theology, Scottish Journal of Theology, Studies in Christian Ethics, and Journal of the Society of Christian Ethics.
Location
Coquitlam Alliance Church, Mariner Campus (2601 Spuraway Ave, Coquitlam, BC, Canada)
More Information