Pastors Workshop
Seeking Sanctuary, Finding Shalom: Workshop for Church Leaders
Wednesday, Nov 2, 2022 at 10:30AM - 12:00 PM (Pacific Time)
This event has now ended. Please view this page to see all our upcoming events.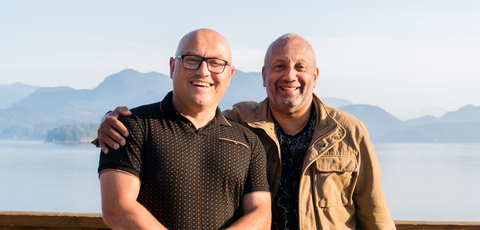 Seeking Sanctuary, Finding Shalom: Workshop
Church leaders are invited to join Regent College's Church Engagement Team for Seeking Sanctuary, Finding Shalom. This online workshop will explore topics of love, community, and the lived experience of mental health challenges, helping church leaders navigate the important realities of living with mental health challenges. The workshop will be led by Professor John Swinton and Dan Whitehead (CEO, Sanctuary Mental Health Ministries), who will guide our time and discussion.
Date: Wednesday, Nov 2, 2022
Time: 10:30 am–12 pm (Pacific Time)
Workshop Hosts
Dr. John Swinton is Chair in Divinity and Religious Studies at the University of Aberdeen. He has published widely within the area of disability theology, spirituality and health, qualitative research, and mental health. He is the author of Dementia: Living in the Memories of God.
Daniel Whitehead (MA, ThM) is a Regent College graduate and ordained minister with over ten years of full-time vocational church ministry experience in the UK. He has traveled extensively overseas working on various humanitarian projects and is a certified mediator with London School of Mediation. During his ThM, Dan researched the role of majority world theological perspectives in shaping a theology of mental health.
Online Only
This event will be hosted over Zoom. After you register for this event, you will receive a link to our Zoom room.
Register
Registration is required to attend. Please register for this event here.
Questions
Email
[email protected]
with any questions.