Public Lecture
Lunchtime Lecture: Shifting Patterns in British and American Protestant Globalism in the 19th and 20th Centuries
Wednesday, Oct 19, 2022 at 12:00PM - 1:00 PM (Pacific Time)
This event has now ended. Please view this page to see all our upcoming events.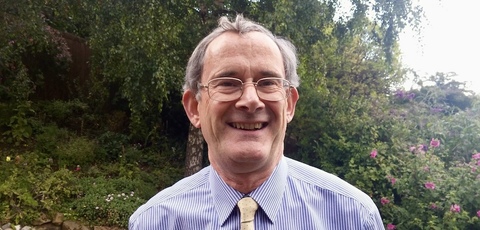 Join us for a lunchtime public lecture and discussion with renowned Professor of World Christianity Brian Stanley (University of Edinburgh).
When: Wednesday, October 19, 2022
Time: 12–1 pm
Where: Room 10
"From Conversion and Civilization to Development? Shifting Patterns in British and American Protestant Globalism in the 19th and 20th Centuries"
LECTURE ABSTRACT
Professor Stanley will shed light on the shifting contours of British and American Protestant thinking about the needs of global humanity in the nineteenth and twentieth centuries. In the early nineteenth century, the missionary quest for conversion was closely linked to the impulses of antislavery and 'civilization.' As the century proceeded, these humanitarian dynamics were supplanted by an emphasis on 'relief,' which in the twentieth century evolved into 'development.' Important though theological change is, the lecture will instead draw attention to the extent to which Christian thinking about world mission has been profoundly shaped by secular influences such as global famines, war, and the power of the photographic image.
ABOUT THE SPEAKER
Brian Stanley (PhD, Cambridge) is a British historian, best known for his works in the history of Christian missions and world Christianity. He is Professor of World Christianity at the University of Edinburgh. His books include The Global Diffusion of Evangelicalism: The Age of Billy Graham and John Stott (2013), The World Missionary Conference, Edinburgh 1910 (2009), and, most recently, Christianity in the Twentieth Century: A World History, (2018).
HYBRID EVENT
Join us in person or online. To receive a link to join this event by Zoom, you will need to register for a ticket using the form below.
Location
Regent College, 5800 University Boulevard, Vancouver, BC V6T 2E4
Parking
Paid parking available at Regent College and UBC