Dal Schindell Gallery
Creative Life
Monday, Aug 1, 2022 at 8:30AM - Saturday, Aug 6, 2022 at 4:00PM (Pacific Time)
This event has now ended. Please view this page to see all our upcoming events.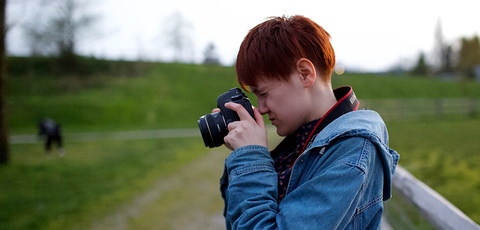 The Dal Schindell Gallery warmly invites you to a photography exhibit by artists from local youth organization, Creative Life. Please join us for the opening reception on Wednesday, July 13 to see and celebrate their creative work.
Exhibit: July 13–Aug 6, 2022
Opening Reception: Wednesday, July 13 | 4–7pm
ABOUT THE EXHIBIT
Through Your Lens bears witness to the universal human need for love and connection with each other and with nature. Viewed together, these photos reveal different angles of our shared search to connect. In this collection, you will find explorations of isolation and community, friendship and intimacy, and the contrast between our innate dependence on—and belonging in—the natural world, which is our home, and the humbling awe we feel at the mystery and magnitude of it. Ultimately, these photos represent a greater story of the connection experienced in our Creative Life community.
ABOUT CREATIVE LIFE
Creative Life is an initiative engaging young people in Vancouver who face the challenges of homelessness, poverty and addiction. Creative Life exists to give youth a safe space to explore, belong to a community, and express themselves through engagement in the arts, while discovering the creativity and strength already present within them. Creative Life is a space where youth can build a sense of purpose as they contribute meaningfully and have their voices valued in a community of belonging.
ABOUT THE ARTISTS
The photographs in Through Your Lens are taken by members of Creative Life: Ashley, Erica, Shelby, Shyane, Sebastien, Paris, Marlowe, and Larkin. These local youth attended several months of photography workshops at Creative Life, led by local photographer Genevieve Walker. Each of the artists represented in Through Your Lens took time to learn new photography techniques and to develop work around the theme of connection.
Ashley is an artist who usually works in abstract. She is a master of colour and loves the painting process. She often weaves pop-culture into her work, like weaving a Kardashian-inspired colour palette into her painting. Her creativity brings joy to people in big and small ways.
Erica is an accomplished artist who enjoys capturing nature and our connection with it. In her photography, she explores the four elements—wind, water, fire, and earth—and how our lives depend on and intersect with them. Her art has a strong sense of vision and meaning. She hopes her photography gives people a new perspective on the beauty that is around them.
Shelby is an experienced artist and musician in many mediums, from graphic design to oil painting to guitar. She draws a lot of inspiration for her visual art from her love of metal music, and her work often has a cosmic or psychic dimension. Her photography experiments with focus, color, light, and darkness to communicate emotion.
Shyane is inspired by the beautiful things around her: innate beauty in every little thing, even that which is not traditionally considered beautiful. She is inspired by the interconnectedness of experiences and instances that lead us from one magical moment to the next, creating a beautiful story full of our dreams and wishes.
Sebastien has been an active artist from a young age and uses art to express emotions that might be hard to describe with words. Most of what he creates is inspired by a distinct desire to capture a moment or feeling he doesn't want to forget.
Paris is a local artist who loves to capture the moment of where she's going and whatever else catches her eye along the way of her journey. She loves that no matter what form of art you use, you can capture memories and things you love.
Marlowe has lived in the Lower Mainland for eighteen years, and will never leave. Marlowe loves going out in nature to take photographs of micro ecosystems. Their art is mostly inspired by nature, drag, their cultural background, and the aesthetics of early 2000s websites.
Larkin grew up on the prairie foothills and snowy mountains of Treaty 7, and has lived among Coast Salish rainforests and seashores for the past seven years. Larkin started exploring photography as a young teenager, taking photos mostly of plants. Larkin is much older now, but still takes photos of plants because they offer beauty, joy, and medicine. When in the forest, Larkin remembers, "This too shall pass."
NO PROOF OF VACCINATION REQUIRED
As per the latest provincial health orders, proof of vaccination will not be required to attend this event. Masks are optional and guests are encouraged to respect other people's decisions around wearing or not wearing a mask.
Location
The Dal Schindell Gallery at Regent College, 5800 University Boulevard, Vancouver, BC V6T 2E4
Parking
Paid parking available at Regent College and UBC