Faculty Travels
Divesting the Self: How Kenosis Functions in Ecotheology
Thursday, May 26, 2022 at 9:00AM - 10:30 AM (Local Time)
This event has now ended. Please view this page to see all our upcoming events.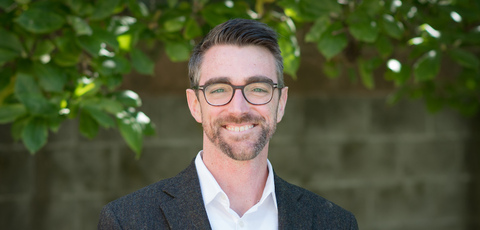 Join Dr. David Robinson at Vancouver School of Theology's 2022 Conference, "Religious Responses to Climate Change" (May 24–26). Dr. Robinson will be speaking on the panel "Ethical Models for Ecotheology" on Thursday, May 26 at 9 am. David will be presentinga paper titled "Divesting the Self: How Kenosis Functions in Ecotheology."
ABOUT THIS PRESENTATION
From heat dome to atmospheric river, extreme weather events in British Columbia bring home the ominous climate reality faced by many around the world. Divestment from fossil fuels is an important structural response, but the so-called "Anthropocene" requires a more searching examination of human agency. Can I also divest of the self? This presentation critically engages with the uses of the Christological concept of kenosis ("self-divestment") in the development of ecological theology, from Jürgen Moltmann to VST's Sallie McFague. It also analyzes the possibilities, and limitations, of Christian-Buddhist dialogue on this crucial question for our time.
Location
Vancouver School of Theology (6015 Walter Gage Road, Vancouver, BC, V6T 1Z1)
Parking
Paid parking available at the UBC North Parkade and metre parking (4 hrs max) is available along Walter Gage Road
More Information