Summer Events
Leading in Difficult Times
Wednesday, Jun 29, 2022 at 12:00 PM – 12:45 PM (Pacific Time)
This event has now ended. Please view this page to see all our upcoming events.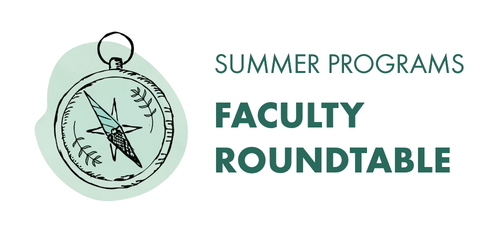 During this year's Summer Programs, join us each Wednesday for a roundtable conversation featuring members of our world-class summer faculty. The professors and topics are different each week, so there's always something new to explore.
This week, Clive Lim and Peter Shaw will discuss leadership in difficult times. Join us at noon in Room 100, and feel free to bring your lunch—and your questions.
About the Speakers
Dr. Clive Lim is Visiting Associate Professor of Marketplace Theology at Regent College and the founder and Managing Director of Leap International, a family investment firm based in Singapore. As part of this year's Summer Programs, he is teaching Entrepreneurship: Innovations in Business and Not-for-Profit from June 27 to July 1.
Dr. Peter Shaw is a founding partner of Praesta Partners, an international coaching organization. He has been teaching in the areas of leadership and marketplace theology at Regent since 2008. This summer, he is teaching Leading for the Long Term from June 27 to July 1.
In addition to participating in Regent's Summer Programs, Drs. Lim and Shaw both teach courses in our Master of Arts in Leadership, Theology & Society (MALTS) program, a low-residency, cohort-based program for current and emerging leaders in all sectors of society. Learn more at rgnt.net/malts.
Format and Attendance
Summer faculty roundtables will be offered in person on Regent's campus. These events are open to the public, and no registration is required.
While these lunchtime events will not be available online, many of the faculty participants are also delivering Evening Public Lectures that will be livestreamed and available for a limited time on Regent's YouTube channel. Visit rgnt.net/live to learn more!
Location
Room 100 at Regent College, 5800 University Boulevard, Vancouver, BC V6T 2E4
Parking
Paid parking available at Regent College and UBC