Recruitment
Experience Regent Online
Tuesday, Jul 12, 2022 at 5:00PM - 6:30 PM (Pacific Time)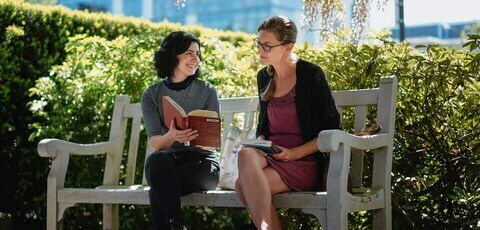 IMAGINE YOUR LIFE HERE. DREAM ABOUT YOUR FUTURE.
Our Experience Regent events introduce prospective students to Regent College.
Join us online on July 12, 2022 from 5–6:30 pm and get to know our vibrant community of staff, students, and world-class faculty.
At Experience Regent Online, you'll get a chance to meet faculty and students, talk to an Admissions Counsellor, and ask all your questions about the application process. It's a great way to get a sense of life here and to help you discern your journey to Regent!
By attending, you will receive a $60 bookstore gift certificate, available when you begin your studies—perfect for textbooks!
REGISTRATION