Public Lecture
The Evangelical Social Imaginary: The Images, Ideas, and Metaphors that Made a Movement
Monday, Jun 6, 2022 at 7:30PM - 9:00 PM (Pacific Time)
This event has now ended. Please view this page to see all our upcoming events.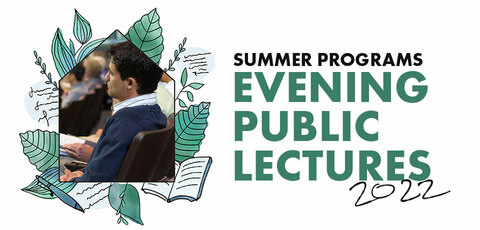 Regent's Evening Public Lecture series is back for another summer! Join us in person or online to explore Scripture, theology, culture, and much more with Summer Programs faculty and other exciting speakers.
To livestream this and other Evening Public Lectures, visit us at rgnt.net/live.

About the Lecture
As with any culture, the evangelical culture is formed, in part, by a social imaginary consisting of precognitive ideas, images, concepts, and values. These works of our individual and collective imaginations, expressed and applied within a movement that is nearly three hundred years old, are influenced by literature, art, and philosophy—not just the Bible. Examining some of the major elements of the evangelical imagination and distinguishing those that are biblical from those that are merely cultural can help evangelicals find our way forward amid this current evangelical identity crisis.
About the Speaker
Karen Swallow Prior, Ph. D., is Research Professor of English and Christianity and Culture at Southeastern Baptist Theological Seminary. She is the author of Booked: Literature in the Soul of Me (T. S. Poetry Press, 2012), Fierce Convictions: The Extraordinary Life of Hannah More—Poet, Reformer, Abolitionist (Thomas Nelson, 2014), and On Reading Well: Finding the Good Life through Great Books (Brazos 2018). She is co-editor of Cultural Engagement: A Crash Course in Contemporary Issues (Zondervan 2019) and has contributed to numerous other books. She is host of the popular podcast Jane and Jesus. She has a monthly column for Religion News Service. Her writing has appeared at Christianity Today, New York Times, The Atlantic, The Washington Post, First Things, Vox, Think Christian, The Gospel Coalition, Books and Culture and other places. She is a Contributing Editor for Comment, a founding member of The Pelican Project, a Senior Fellow at the Trinity Forum, a Senior Fellow at the International Alliance for Christian Education, a Senior Fellow at the L. Russ Bush Center for Faith and Culture and is a former member of the Faith Advisory Council of the Humane Society of the United States. She and her husband live on a 100-year-old homestead in central Virginia with dogs, chickens, and lots of books.
Dr. Swallow Prior is teaching The Mysterious Manner of Flannery O'Connor from June 6 to June 11 as part of Regent's 2022 Summer Programs.
Format and Attendance
Regent intends to offer this lecture as a live event in the College's chapel. Under current provincial policies, this event will not require attendees to show proof of vaccination. Please be aware, however, that Regent's event protocols will follow the guidelines in place on the event date.
This lecture will also be streamed live online, and we look forward to being joined by friends from around the world. A recording will be available for a limited time after the event.
Location
Regent College, 5800 University Boulevard, Vancouver, BC V6T 2E4
Parking
Paid parking available at Regent College and UBC