Public Lecture
Villains, Heroes, and Those In Between: God's Ways and a Broken World
Monday, May 16, 2022 at 7:30PM - 9:00 PM (Pacific Time)
This event has now ended. Please view this page to see all our upcoming events.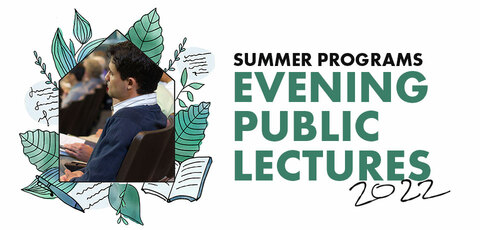 Regent's Evening Public Lecture series is back for another summer! Join us in person or online to explore Scripture, theology, culture, and much more with Summer Programs faculty and other exciting speakers.
To livestream this and other Evening Public Lectures, visit us at rgnt.net/live.
About the Lecture
Queen Jezebel and King Ahab, the prophet Elijah, and the usurper Jehu: these colourful characters interact with one another during a time of great unfaithfulness in Israel. Often, we conceive of them as stereotypes: utterly villainous or wholly heroic. A closer reading shows them to be complex, subtly characterized, and very human. As unfaithful Israel struggled, God worked his will through, and in spite of, these characters. What can we learn from them about the power of biblical narrative to shape our understanding of God's actions in our own world, with its villains, heroes, and those in between?
About the Speaker
The Rev. Dr. Lissa M. Wray Beal grew up in Vancouver but her studies and ministry have taken her to Edmonton, Toronto, and now Winnipeg. She pastored in Edmonton before earning her PhD at the Toronto School of Theology. Since 2004 she has ministered at Providence Theological Seminary where she serves as the Professor of Old Testament. She is an ordained priest in the Anglican Church of Canada.
Her academic work is in service of the Church. Her passion is to reveal the Old Testament's enduring witness to God, and its necessary role in New Testament faith. Her published work includes commentaries on 1 & 2 Kings, Joshua, and articles on 1 & 2 Kings, Joshua, Psalms, and Jeremiah. She is currently preparing a commentary on Jeremiah.
She lives in Winnipeg with her husband, Steve. There, as much as ministry (and weather!) allows, she works in her large perennial garden.
Rev. Dr. Wray Beal is teaching Jeremiah: Pain and Hope for Troubled Times from May 16 to May 20 as part of Regent's 2022 Summer Programs.
Format and Attendance
Regent intends to offer this lecture as a live event in the College's chapel. Under current provincial policies, this event will not require attendees to show proof of vaccination. Please be aware, however, that Regent's event protocols will follow the guidelines in place on the event date.
This lecture will also be streamed live, and we look forward to being joined by friends from around the world. A recording will be available for a limited time after the event.
Location
Regent College, 5800 University Boulevard, Vancouver, BC V6T 2E4
Parking
Paid parking available at Regent College and UBC