Public Lecture
Theology of the Person: Ancient Views of the Self
Wednesday, Jan 19, 2022 at 12:00PM - 1:00 PM PDT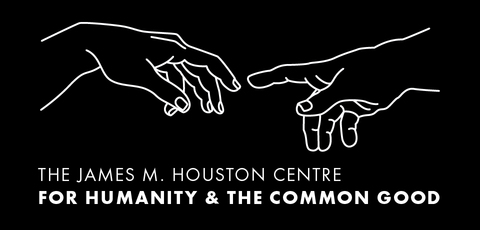 Regent College's Centre for Humanity and the Common Good presents an eight-part lecture series on the Theology of the Person. This lecture series recovers the all-important concept of the "Person" for a theological engagement of contemporary culture.
Join us on Wednesday, January 19, 2022 for the first lecture titled "Ancient Views of the Self" with Dr. Brian Gregor.
This lecture will be available online only.
EVENT DETAILS
Lecture Title: Ancient Views of the Self
Speaker: Brian Gregor
Date: Wednesday, January 19, 2022
Time: 12 pm–1 pm
ABOUT THE LECTURE
What is the human being? That is one of the classic questions in the history of philosophy. Like all great philosophical questions, it has a rich history of formulations and attempted answers. In this lecture, Brian Gregor will survey ancient Greek conceptions of the human soul—specifically the Socratic, Platonic, Aristotelian, and Epicurean understandings—and detail why these, though meritorious in many ways, ultimately fail to provide sturdy grounding for a full ontology of personhood.
ABOUT THE SPEAKER
Brian Gregor (PhD, Boston College) is Associate Professor and Department Chair of Philosophy at California State University, Dominguez Hills. He is the author of A Philosophical Anthropology of the Cross: The Cruciform Self (Indiana University Press, 2013), Ricoeur's Hermeneutics of Religion: Rebirth of the Capable Self (Lexington Books, 2019), and, with Rankin Wilbourne, The Cross Before Me: Reimagining the Way to the Good Life (David C. Cook, 2019). He is President of the Society for Ricoeur Studies, and is currently working on a short history of philosophical life.
ABOUT THE CENTRE FOR HUMANITY AND THE COMMON GOOD
The James M. Houston Centre for Humanity and the Common Good is a five-year initiative of Regent College dedicated to the question of human identity and its importance for conceptions of the good life. Grounded in Dr. James M. Houston's Christian theological vision of integrative scholarship combining academic study, practical research, and lived reality, the centre will provide opportunities for interdisciplinary and inter-religious dialogue on the question of what it means to be human. Through planned collaboration with UBC and other academic institutions, and by inviting insights from a wide range of secular and religious perspectives, the centre aims to engage in a broad consideration of human identity and the common good.
EVENT REGISTRATION
The lecture is free, but a ticket is required to participate.