Bookstore
Regent Bookstore Used Book Sale
Saturday, Dec 4, 2021 at 10:00AM - 5:00 PM PDT
This event has now ended. Please view this page to see all our upcoming events.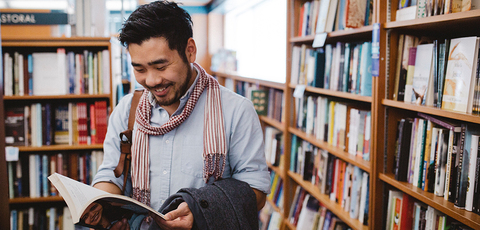 Come dig through well-curated tables of used books at the Regent College Bookstore. Browse rows and rows of theology, fiction, poetry, biblical scholarship, children's literature, board books, spiritual memoir, cookbooks, and more! Perfect for bibliophiles of all ages.
All used books will be 25% off and we will have additional tables set up in the Atrium. Join us beneath the holly wreaths and Christmas lights for this gratifying annual sale.
Please note the extended hours for this sale.
Friday, December 3 | 10 am–9 pm
Saturday, December 4 | 10 am–5 pm
Location
Regent College, 5800 University Boulevard, Vancouver, BC V6T 2E4
Parking
Paid parking available at Regent College and UBC
More Information