Public Lecture
Interface Lectures
Thursday, Mar 31, 2022 at 12:00PM - 1:30 PM (Pacific Time)
This event has now ended. Please view this page to see all our upcoming events.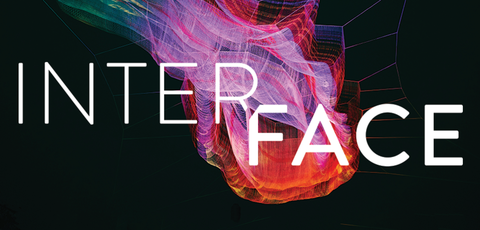 Join us Mar 29 to Mar 31 for the 2022 Interface lecture series. This year's lectures will be delivered by the University of Copenhagen's Professor of Systematic Theology, Niels Henrik Gregersen.
The third lecture in this series is titled "Living in a World of Shocks and Resilience: Towards a Theology of Disasters." It will be delivered on Thursday, March 31, 2022, from 12–1:30 pm.
ABOUT THE LECTURE
We have recently faced a series of extreme weather events in British Columbia, from summer's heat dome to winter's atmospheric river and ensuing floods. We continue to endure the deadly COVID-19 pandemic, which has caused massive social and economic upheaval. How do we live with such disasters? In this lecture, Professor Gregersen argues that theology and science need to address both deep-seated human experiences of resonance with our world as well as the discrepancies that we experience as shocks. Disasters call forth the need for humans to intervene in nature, while still recalling that we are ourselves part of nature. Vaccine programs are used as an example of human-nature entanglement (Ecology #3), in which we use biological creatures to train our own immune systems. Yet it is not only bodies that need to become resilient but minds, spirits, and societies as well.
ABOUT OUR SPEAKER
Niels Henrik Gregersen is currently Professor of Systematic Theology (Contemporary Theology) at the University of Copenhagen, having served as Research Professor of Theology and Science at Aarhus University from 2000-2004. Within the field of contemporary theology, Professor Gregersen specializes in the theology of creation and Christology, and is well known for developing the eco-theological proposal of "deep incarnation." Within the field of science & religion, Professor Gregersen specializes in the philosophy of Darwinian biology and the sciences of complexity, especially concepts of self-organization and information theory.
REGISTRATION DETAILS
We plan to hold this lecture as a live event at Regent College. The event protocols will follow provincial guidelines. As of February 15, 2022, proof of vaccination is still required for public events in BC. To accommodate those who cannot attend, we will provide live online access to the lectures. A recording will be made available afterwards. There is no need to register in advance for this event.
ABOUT INTERFACE
Interface offers lectures, articles and other resources that probe and preserve the relationship between theology and science—working toward healing the breach between these disciplines as they have taken shape in our late modern age.
Location
Regent College, 5800 University Boulevard, Vancouver, BC V6T 2E4
Parking
Paid parking available at Regent College and UBC
More Information