Public Lecture
Interface Lectures
Wednesday, Mar 30, 2022 at 7:00PM - 9:00 PM (Pacific Time)
This event has now ended. Please view this page to see all our upcoming events.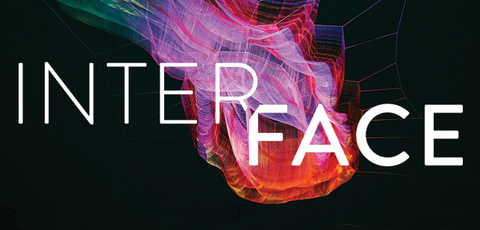 Join us Mar 29 to Mar 31 for the 2022 Interface lecture series. This year's lectures will be delivered by the University of Copenhagen's Professor of Systematic Theology, Niels Henrik Gregersen.
The second lecture in this series is titled "An Eco-theology of Wondering, Intervening, and Enmeshment: Deep Incarnation and the Three Ecologies." It will be delivered on Wednesday, March 30, 2022, from 7–9 pm.
ABOUT THE LECTURE
Ecotheologians have rightly called those who profess a Creator to care for creation in an era of climate change and widespread species extinction. Nevertheless, ecotheology has been criticized for promoting an indiscriminate ethic based on a selective use of the sciences. In order to reorient the discourse, Professor Gregersen presents a typology of three ecologies. Ecology #1 is about nature as other than human culture, having a value of its own. Ecology #2 concerns human stewardship for nature, including interventions into nature. Ecology #3 expresses the entanglement of human culture within the full nexus of nature, in which we are enmeshed as natural beings even as we actively shape our conditions. He then demonstrates how the vital notion of "deep incarnation" speaks to the three ecologies.
ABOUT OUR SPEAKER
Niels Henrik Gregersen is currently Professor of Systematic Theology (Contemporary Theology) at the University of Copenhagen, having served as Research Professor of Theology and Science at Aarhus University from 2000-2004. Within the field of contemporary theology, Professor Gregersen specializes in the theology of creation and Christology, and is well known for developing the eco-theological proposal of "deep incarnation." Within the field of science & religion, Professor Gregersen specializes in the philosophy of Darwinian biology and the sciences of complexity, especially concepts of self-organization and information theory.
REGISTRATION DETAILS
We plan to hold this lecture as a live event at Regent College. The event protocols will follow provincial guidelines. As of February 15, 2022, proof of vaccination is still required for public events in BC. To accommodate those who cannot attend, we will provide live online access to the lectures. A recording will be made available afterwards. There is no need to register in advance for this event.
ABOUT INTERFACE
Interface offers lectures, articles and other resources that probe and preserve the relationship between theology and science—working toward healing the breach between these disciplines as they have taken shape in our late modern age.
Location
Regent College, 5800 University Boulevard, Vancouver, BC V6T 2E4
Parking
Paid parking available at Regent College and UBC
More Information