2022 Regent Summer Programs
Courses
Introduction to New Testament Greek I
Jun 27–Jul 22
•
8:30AM–1:00PM
•
LANG 550
•
3 Credits (2 Audit)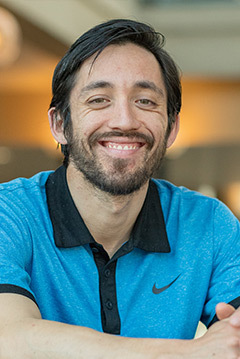 Learn the foundational vocabulary, morphology, grammar, and syntax you need in order to translate large portions of the Greek New Testament by the end of the summer. The pace is rapid and the workload is heavy, but many students find the immersion experience to be richly rewarding.
To complete the equivalent of one full year of introductory language credits (6 credits total), register for Introduction to New Testament Greek II (July 25–Aug 12) as well.

Online & Recorded: This course is being offered online only for Summer Programs 2022. In order to support students who are unable to attend the regular online class sessions, recordings will be made available on the course Moodle page for 48 hours following each class.
Registration
Prerequisites
There are no prerequisites for this course.
Cost
All prices in Canadian Dollars
CREDIT HOURS COST
1 credit hour $505 • 2 credit hours $1010 • 3 credit hours $1515
AUDIT HOURS COST
1 audit hour $375 • 2 audit hours $750 • 3 audit hours $1125