WRLD 546/INDS 546
Welcoming the Stranger: Refugees in Christian Perspective
This course is also offered as INDS 546
Course Description
There are more than 100 million refugees in the world today and the number is growing daily. It has never been more urgent for Christians to respond to this global crisis. This course offers an overview of the politics and ethics of refugees from a Christian theological point of view. Starting with a detailed survey of the contemporary situation, we will explore in depth what the Bible has to say about forced migration before delving into the many ethical conflicts over immigration in both the church and the wider world. Finally, we will look at some of the practical challenges that face those who work closely with refugees.
Dates
Jul 17–Jul 21
Days & Times
Mon, Tue, Wed, Thur, Fri
9:00AM–11:00AM
Format
Online Only
Credit Hours
1–2
Audit Hours
1
Faculty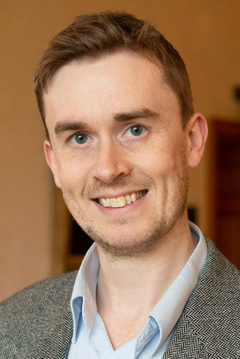 Barnabas Aspray
Teaching Fellow at the Faculty of Theology and Religion
Notes
Additional Info
This course will be offered wholly online with a blend of pre-recorded lectures and live Zoom sessions with the instructor.
Prerequisites
There are no prerequisites for this course.
"
What I love about Regent is that it's a place for people who have questions about their ordinary lives. Not just academic theological questions, but questions about what it means to live the good life or be faithful. Not just a space for heady conversations but a place to wrestle with faith and a place where they can belong." —
Vivian Lee
(MATS student)