WRLD 519/THEO 519
Chinese Christian Thought
This course is also offered as THEO 519
Course Description
Explore the historical development of Chinese Christian thought in mainland China and its growth in Asia and beyond. Examine existential debates about whether it is possible to be both Christian and Chinese, and explore theological queries related to distinctive understandings of Christ, the church, and the church's mission in the world. Finally, consider how a deeper understanding of Global Chinese Christianity affects our understanding of the Christian faith, globally and locally.
Dates
Jul 17–Jul 21
Days & Times
Mon, Tue, Wed, Thur, Fri
8:30AM–11:30AM
Format
Onsite/Online
Credit Hours
1–2
Audit Hours
1
Faculty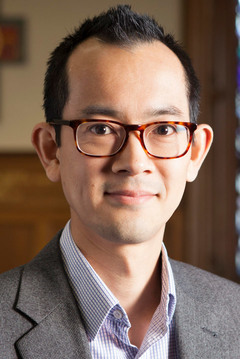 Alexander Chow
Senior Lecturer in Theology and World Christianity
Notes
Course information sheets will be posted here soon.
Prerequisites
There are no prerequisites for this course.
"
What I love about Regent is that it's a place for people who have questions about their ordinary lives. Not just academic theological questions, but questions about what it means to live the good life or be faithful. Not just a space for heady conversations but a place to wrestle with faith and a place where they can belong." —
Vivian Lee
(MATS student)