2022 Regent Summer Programs
Courses
Come Holy Spirit: The Paraclete in Creation, Church, and Believer
May 16–May 20
•
8:30AM–11:30AM
•
SPIR 505/THEO 505
•
1–2 Credits (1 Audit)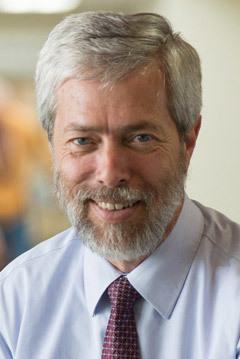 The ministry of the Holy Spirit is foundational to the life and mission of the church and the experience of each Christian believer. Deepen your understanding of this while navigating questions and complexities about the Spirit's work in a manner that reflects biblical witness and the church's creedal heritage. Walk away with heightened appreciation for the Spirit—notably in the life of the church—and a deeper awareness of the Spirit's grace and power in your own Christian experience.
In-Person, Online & Recorded: This course is being offered in-person at Regent College and online for Summer Programs 2022. Students may choose to take this course in-person or online when registering for the course through REGIS. Note that in person space may be limited. In order to support students who are unable to attend the regular online class sessions, recordings will be made available on the course Moodle page for 48 hours following each class. In some cases, attendance at other sessions may be required.
Registration
Prerequisites
There are no prerequisites for this course.
Cost
All prices in Canadian Dollars
CREDIT HOURS COST
1 credit hour $505 • 2 credit hours $1010 • 3 credit hours $1515
AUDIT HOURS COST
1 audit hour $375 • 2 audit hours $750 • 3 audit hours $1125