MARK 562
The Bible and Work: Going Deeper and Broader
Course Description
Many Christians today recognize that our work matters to God. Acknowledging the goodness and value of our daily work is a great start–but it's just the beginning. Examine closely what the Bible really says about work. Deepen your theological understanding of why work matters and how it is to be done. Broaden your vision and discover how work is essential to God's justice, personal spiritual formation, and the church's mission in the world.
Dates
Jun 26–Jun 30
Days & Times
Mon, Tue, Wed, Thur, Fri
1:30PM–4:30PM
Format
Onsite/Online
Credit Hours
1–2
Audit Hours
1
Faculty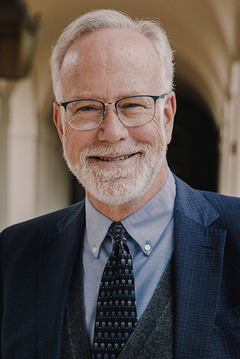 Mark D. Roberts
Senior Strategist
Prerequisites
There are no prerequisites for this course.
"
What I love about Regent is that it's a place for people who have questions about their ordinary lives. Not just academic theological questions, but questions about what it means to live the good life or be faithful. Not just a space for heady conversations but a place to wrestle with faith and a place where they can belong." —
Vivian Lee
(MATS student)