MARK 540
Working Blessedly: The Shape of Marketplace Theology
Course Description
Marketplace theology is good for the soul, the body, and the workplace. But what is it? Join us as we build on the Puritan William Perkins's definition of theology–the science of living blessedly forever–to explore a Christian vision of marketplace theology: working blessedly forever. Reflect scripturally and theologically on practical questions: Why work–remunerated or not? What is the purpose of work? What do we mean when we talk about "the marketplace"? And how can we bring transformation to our daily work, workers, and workplaces?
Dates
Jul 17–Jul 21
Days & Times
Mon, Tue, Wed, Thur, Fri
1:30PM–4:30PM
Format
Onsite/Online
Credit Hours
1–2
Audit Hours
1
Faculty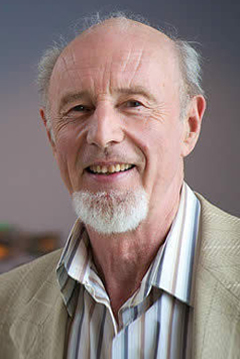 Paul Stevens
Professor Emeritus, Marketplace Theology and Leadership
Prerequisites
There are no prerequisites for this course.
"
What I love about Regent is that it's a place for people who have questions about their ordinary lives. Not just academic theological questions, but questions about what it means to live the good life or be faithful. Not just a space for heady conversations but a place to wrestle with faith and a place where they can belong." —
Vivian Lee
(MATS student)