2022 Regent Summer Programs
Courses
The Mysterious Manner of Flannery O'Connor
Jun 6–Jun 10
•
1:30PM–4:30PM
•
INDS 541
•
1–2 Credits (1 Audit)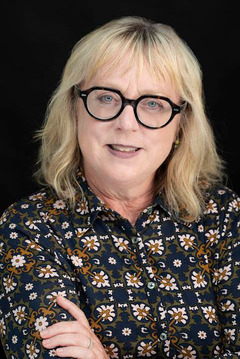 Immerse yourself in Flannery O'Connor's world—bewildering and odd as it is—and walk away enchanted. Discover the method behind her madness by getting to know her work and life. Together we'll read her collection of essays, Mystery and Manners, and then plunge into some of her best short stories. Along the way, we'll learn about O'Connor's life and faith and discover how both show up in her disturbing, dazzling writing.
In-Person, Online & Recorded: This course is being offered in-person at Regent College and online for Summer Programs 2022. Students may choose to take this course in-person or online when registering for the course through REGIS. Note that in person space may be limited. In order to support students who are unable to attend the regular online class sessions, recordings will be made available on the course Moodle page for 48 hours following each class. In some cases, attendance at other sessions may be required.

Registration
Prerequisites
There are no prerequisites for this course.
Cost
All prices in Canadian Dollars
CREDIT HOURS COST
1 credit hour $505 • 2 credit hours $1010 • 3 credit hours $1515
AUDIT HOURS COST
1 audit hour $375 • 2 audit hours $750 • 3 audit hours $1125